SUSTAINABILITY as part of who we are
BONESUPPORT operates in medical technology, a highly regulated environment that places high demands on products, organization and operations. Sales are made globally, partly directly through our own established subsidiaries and partly indirectly through collaborations with distributors.
Our systematic sustainability work involves all employees and strives for integration of sustainability as a natural part of future development projects run within the Group. The goal is that sustainability work should be constant and that the business should be conducted in a responsible manner.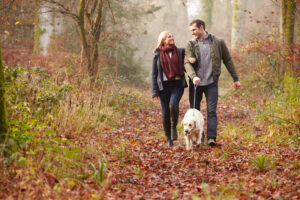 GOVERNANCE AND RESPONSIBILITY
The Board of Directors has adopted policy documents and guidelines regarding, among other things, environmental issues, anti-corruption and respect for human rights, as well as adopting a code of conduct that applies to all employees within the Group.
A working group to handle sustainability issues has been created within the Group.

BONESUPPORT'S CODE OF CONDUCT
BONESUPPORT's Code of Conduct describes the basis for how employees should act, both in contacts with external stakeholders such as customers, partners and hospital employees as well as internally in relation to other employees.
There is an external whistleblowing function that employees can use to report suspected bribery, cases of corruption or violations of the Code of Conduct. In order to ensure independence and anonymity, BONESUPPORT has chosen that all reporting and investigation through the whistleblowing function will be handled by an external party.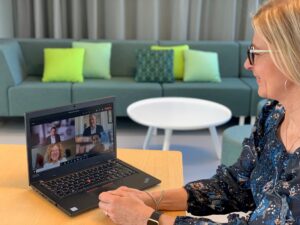 EMPLOYEES
BONESUPPORT strives for an engaging and healthy work environment. Regular PULS surveys are conducted to keep employee engagement and work-life balance high on the agenda.
BONESUPPORT works continuously to maintain or create a balance in terms of age, gender, ethnicity and time in the company, thereby creating a dynamic and healthy balance between different individuals and different cultures.

QUALITY
BONESUPPORT works with medical technology, where good quality is a prerequisite for safe and efficient products. Our quality system is certified according to ISO 13485.

ENVIRONMENT
BONESUPPORT HOLDING AB (publ) and our affiliates are committed to reducing our environmental footprint and aim to serve as a good example in society and work in a structured manner to minimise and prevent any adverse environmental impact from our business. Legal requirements shall be regarded as only establishing minimum requirements as regards our environmental work.
Awareness and knowledge of our environmental impact is a prerequisite for being able to engage in systematic environmental work. We seek to identify the direct and indirect environmental impacts that our supply chain, processes and products have and find effective ways of reducing them. Our ambition is to continuously improve our efforts to reduce our environmental footprint.
Based on the above principles, we have identified the following environmental objectives where we shall:
Engage with our suppliers, customers and other stakeholders on environmental issues and seek to reduce the environmental footprint in the full value chain;
Prioritise use of transportation with less environmental impact, from purchasing to distribution;
Maintain a high percentage of sorted waste and endeavour to minimise the total volume of waste, while also reducing the use of consumable goods;
Give due consideration to environmental issues and energy performance in the rental and use of venues, appliances and vehicles;
Promote the ideas of sustainability and environmental protection through our internal informative activities; and
Regularly inform and train our employees about environmental matters to increase awareness, involvement and knowledge of our environmental impact.

OUR VIEW OF ANTIBIOTIC USE
Antimicrobial Resistance (AMR) is an increasing threat to global public health. Good collaboration is needed to counteract this. BONESUPPORT is committed to the correct and responsible use of antibiotics and supports antibiotic stewardship.

OUR VIEW OF ANIMAL TESTING
As part of research and development in the medical device industry, it is sometimes necessary to carry out experiments on animals, because this is requested by the responsible authorities. Strict ethical deliberations are made before animal testing is initiated or funded by BONESUPPORT. Alternative methods, such as mathematical modelling or in vitro biological systems, are used if possible.
If animal studies are deemed necessary, BONESUPPORT strives to involve as few animals as possible. The protocol is designed to be as gentle as possible for the animals and, in accordance with the legislation, the study protocol is always approved by an ethics committee. BONESUPPORT takes animal welfare very seriously.

2021 Nasdaq ESG Transparency Partner Certification
BONESUPPORT is certified as a Nasdaq ESG Transparency Partner. Nasdaq uses this certification to signal engagement in market transparency and in raising environmental standards. The Nasdaq ESG Matrix includes data points from Environmental, Social, Corporate Governance, and Future Sustainability Goals.

More information about our sustainability initiatives can be found in the annual report.