SUSTAINABILITY as part of who we are
BONESUPPORT operates in medical technology, a highly regulated environment that places high demands on products, organization and operations. Sales are made globally, partly directly through our own established subsidiaries and partly indirectly through collaborations with distributors.
Our systematic sustainability work involves all employees and strives for integration of sustainability as a natural part of future development projects run within the Group. The goal is that sustainability work should be constant and that the business should be conducted in a responsible manner.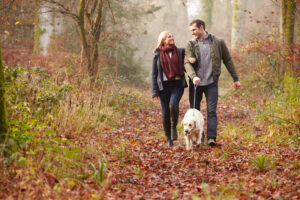 GOVERNANCE AND RESPONSIBILITY
The Board of Directors has adopted policy documents and guidelines regarding, among other things, environmental issues, anti-corruption and respect for human rights, as well as adopting a code of conduct that applies to all employees within the Group.
A working group to handle sustainability issues has been created within the Group.

BONESUPPORT'S CODE OF CONDUCT
BONESUPPORT's Code of Conduct describes the basis for how employees should act, both in contacts with external stakeholders such as customers, partners and hospital employees as well as internally in relation to other employees.
There is an external whistleblowing function that employees can use to report suspected bribery, cases of corruption or violations of the Code of Conduct. In order to ensure independence and anonymity, BONESUPPORT has chosen that all reporting and investigation through the whistleblowing function will be handled by an external party.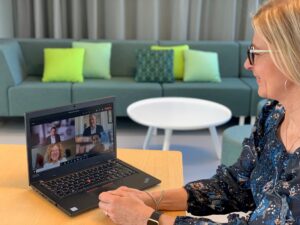 EMPLOYEES
BONESUPPORT strives for an engaging and healthy work environment. Regular PULS surveys are conducted to keep employee engagement and work-life balance high on the agenda.
BONESUPPORT works continuously to maintain or create a balance in terms of age, gender, ethnicity and time in the company, thereby creating a dynamic and healthy balance between different individuals and different cultures.

QUALITY
BONESUPPORT works with medical technology, where good quality is a prerequisite for safe and efficient products. Our quality system is certified according to ISO 13485.

ENVIRONMENT
BONESUPPORT works actively to reduce its environmental impact. This applies to everything from small aspects of daily work, such as sorting waste, to long term work with manufacturing and transportation.
Ongoing environmental projects include a review of the value chain with the purpose of identifying the areas with the greatest environmental impact, and a project to digitize paper-based systems.
From an environmental perspective, the products in the CERAMENT platform have many advantages. The production of the main component of the products, ceramic powder, does not cause harmful environmental impacts. The powder is mixed with a water-based liquid, which does not contain organic solvents, making the product safe for the healthcare professionals who handle it.
Our development laboratory in Lund is regularly checked by the environmental administration in Lund Municipality regarding the handling of chemicals and waste.
Production of BONESUPPORT's products takes place using contract manufacturers and supplier control is a high priority area.
Suppliers are carefully selected and high demands are placed on their compliance with the applicable regulations. Where possible, priority is given to suppliers who carry out active environmental work.
BONESUPPORT's main contract manufacturer is certified according to the international standard ISO 14001.
All materials and components are carefully checked by BONESUPPORT. Production takes place strictly controlled environments without any contamination.

OUR VIEW OF ANTIBIOTIC USE
Antimicrobial Resistance (AMR) is an increasing threat to global public health. Good collaboration is needed to counteract this. BONESUPPORT is committed to the correct and responsible use of antibiotics and supports antibiotic stewardship.

OUR VIEW OF ANIMAL TESTING
As part of research and development in the medical device industry, it is sometimes necessary to carry out experiments on animals, because this is requested by the responsible authorities. Strict ethical deliberations are made before animal testing is initiated or funded by BONESUPPORT. Alternative methods, such as mathematical modelling or in vitro biological systems, are used if possible.
If animal studies are deemed necessary, BONESUPPORT strives to involve as few animals as possible. The protocol is designed to be as gentle as possible for the animals and, in accordance with the legislation, the study protocol is always approved by an ethics committee. BONESUPPORT takes animal welfare very seriously.

More information can be found in the annual report.