Sustainability is an essential aspect of everything we do. Our aim is to engage all our leaders and employees in our journey to embed environmental, social, and governance considerations into our daily operations. To achieve this, we have a clear vision and strategy that includes collaborative work in global, cross-functional teams, with a strong commitment to diversity and inclusion.
SUSTAINABILITY as part of who we are
We provide solutions to global musculoskeletal healthcare challenges by ensuring access to innovative and effective products.​
We take a proactive approach to sustainability by setting scienced based targets and engaging with suppliers and customers across our value chain.
We involve all employees and strive for integration of sustainability as a natural part of our business.​
Our focus in 2023
Further strengthen our ability to meet sustainability expectations from healthcare institutions, payers, investors and other stakeholders​
Prepare for the Corporate Sustainability Reporting Directive (CSRD)
Commit to the Science Based Target Initiative (SBTi) and set science based targets​, scope 1 and 2.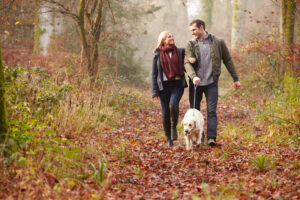 GOVERNANCE AND RESPONSIBILITY
The group's sustainability efforts are overseen by the Board of Directors, which holds ultimate responsibility for the company's operations. The Board has established policies and guidelines related to environmental aspects as well as code of conduct that applies to all employees and which involves anti-corruption and human rights practices.
To ensure effective implementation of the Board's decisions, the CEO is responsible for driving progress, with Kristina Ingvar, Executive Vice President Quality Management & Regulatory Affairs, leading the group's sustainability work within the management team. Additionally, there is a dedicated sustainability working group established within the company to further support and advance our sustainability initiatives.

BONESUPPORT'S CODE OF CONDUCT
BONESUPPORT's Code of Conduct defines our values and principles, providing guidance for leaders and employees to act in a manner that empowers them to make ethical decisions in their daily work.
All employees undergo yearly training in the code of conduct, ensuring they understand its contents. The code of conduct is reviewed on an ongoing basis and adopted annually by BONESUPPORT's Board of Directors.
To promote transparency and accountability, a whistleblowing function is available to employees to report suspected violations of the code of conduct. To ensure independence and anonymity, BONESUPPORT has engaged an external party to handle all reporting and investigations related to the whistleblowing function.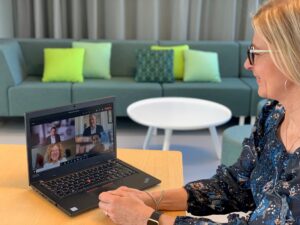 EMPLOYEES
At BONESUPPORT we believe in the development of effective and inclusive teams by incorporating culture and diversity practices into our way of working. Our recruitment process prioritizes diversity in all aspects, including age, gender, ethnicity, culture, and personality, a successful recipe to promote an open, productive, and innovative work environment. We place a strong emphasis on setting individual goals for all our employees. We evaluate each team member's performance based on both financial and qualitative metrics. The latter criteria align with the company's overarching strategic objectives, which are broken down into specific targets for each function and individual.
These commitments are reflected in the high scores we receive in leadership, engagement, culture, and eNPS1 in our quarterly pulse surveys, which highlight the passion and dedication our team has for the company and our products.
QUALITY
BONESUPPORT works with medical technology, where good quality is a prerequisite for safe and efficient products. This includes fundamentals such as:
We comply with international standards for medical devices
We carry out inspections of contract manufacturers and other subcontractors on a regular basis
We are regularly inspected by accredited bodies that certify the activities
Our quality system is certified according to ISO 13485
OUR VIEW OF ANTIBIOTIC USE
Antimicrobial Resistance (AMR) is an increasing threat to global public health and collaboration is
important to counteract this. BONESUPPORT is committed to the responsible use of antibiotics and supports antibiotic stewardship.
OUR VIEW OF ANIMAL TESTING
As part of research and development in the medical device industry, it is sometimes necessary to carry out experiments on animals, as this is requested by the responsible authorities. Strict ethical deliberations are made before animal testing is initiated or funded by BONESUPPORT.
Alternative methods, such as mathematical modelling or in vitro biological systems, are used if possible. If animal studies are deemed necessary, BONESUPPORT strives to involve as few animals as possible. The protocol is designed to be as gentle as possible for the animals and, in accordance
with the legislation, the study protocol is always approved by an ethics committee. BONESUPPORT takes animal welfare very seriously.
ENVIRONMENT
BONESUPPORT works actively to reduce the group's environmental impact. This applies to everything from small efforts in daily work, such as waste sorting, to long-term work with manufacturing and transport. The company's work on the digitization of paper-based systems has continued, which also contributes to reduced paper consumption and storage volumes.
From an environmental perspective, the products in the CERAMENT platform have many advantages. The main component of the products is ceramic materials, which are produced in processes that do not cause harmful environmental impacts, such as pollution or hazardous waste. The ceramic material in powder form is mixed with a water-based liquid, which does not contain organic solvents. This means that the product is also safe for the healthcare professional who handles it. Our development laboratory in Lund is regularly checked by the environmental administration in Lund municipality with regards to the handling of chemicals and waste.
Our production is undertaken by contract manufacturers. Suppliers are carefully selected, and high demands are placed on their compliance with current regulations. Where possible, priority is given to suppliers who carry out active environmental work. BONESUPPORT's main contract manufacturer is certified according to the international standard ISO 14001. All materials and components are carefully controlled by BONESUPPORT. Production takes place in cleanrooms, a strictly controlled environment without pollution.
AGENDA 2030 AND THE 17 SUSTAINABLE DEVELOPMENT GOALS
Agenda 2030 consists of 17 Sustainable Development Goals (SDGs) aimed at eradicating poverty, halting climate change and creating peaceful and safe societies. BONESUPPORT has identified below SDGs as being the most essential to the business and where BONESUPPORT has the greatest opportunity to influence. The sustainability working group continues to work to set targets for future improvements within these SDGs.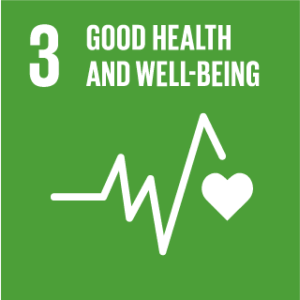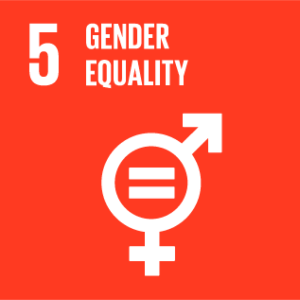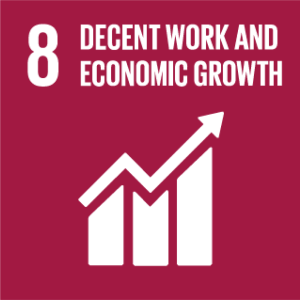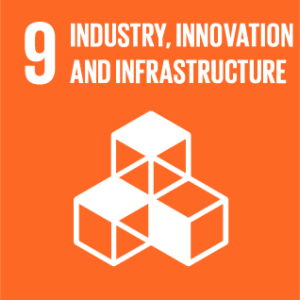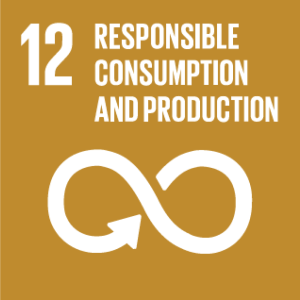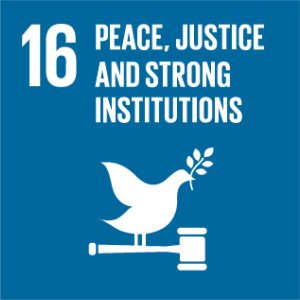 Goals 2023
2021 Nasdaq ESG Transparency Partner Certification
BONESUPPORT is certified as a Nasdaq ESG Transparency Partner. Nasdaq uses this certification to signal engagement in market transparency and in raising environmental standards. The Nasdaq ESG Matrix includes data points from Environmental, Social, Corporate Governance, and Future Sustainability Goals.